Well I'm finally done with a boat that I use around the house on smaller waters that I can't get my champion on. I borrowed some ideas but came up with most myself, hopefully it helps you guys with your builds. Here are the pics and descriptions. Enjoy!
Started with an alumacraft 1542, cut the center bench out and installed a floor, seats, and an aluminum trolling motor mount on the bow (my dad gets credit for the floor, it was his project to start then I took over). I painted it with Parker duck boat marsh grass paint. The floor is really nice, it has a short step up in the front, but the whole thing is as low as possible which helps keep it stable by keeping your center of gravity closer to the water.
Powered by a '01 Yamaha 25 horse four stroke electric start. Great motor. I put a mini jacker on it, and got it as high as I could without cavitating. I also put a hydrofoil on it just because the handling sucked and I ended up in a tree once. I have the rock guard on the bottom because I need it where I take the boat. Check out the plug that I cut out of a 1x6 on top of the mini jacker. Without it, you just fill up the back of your boat with water when using reverse.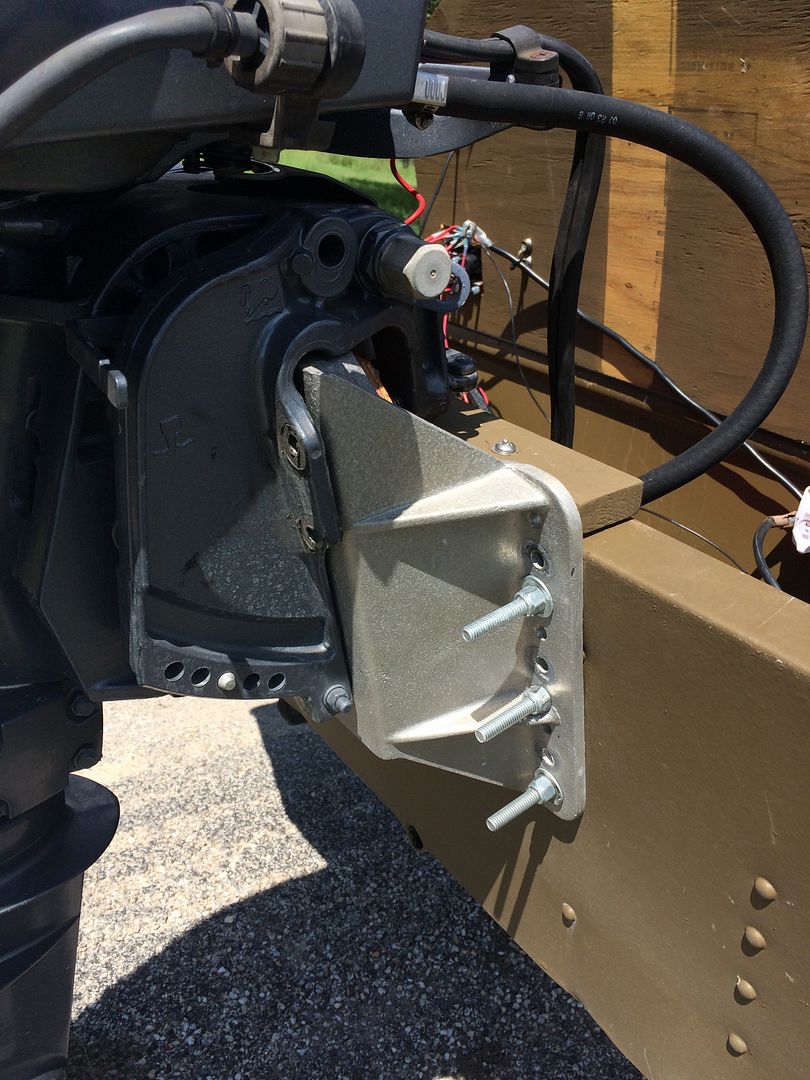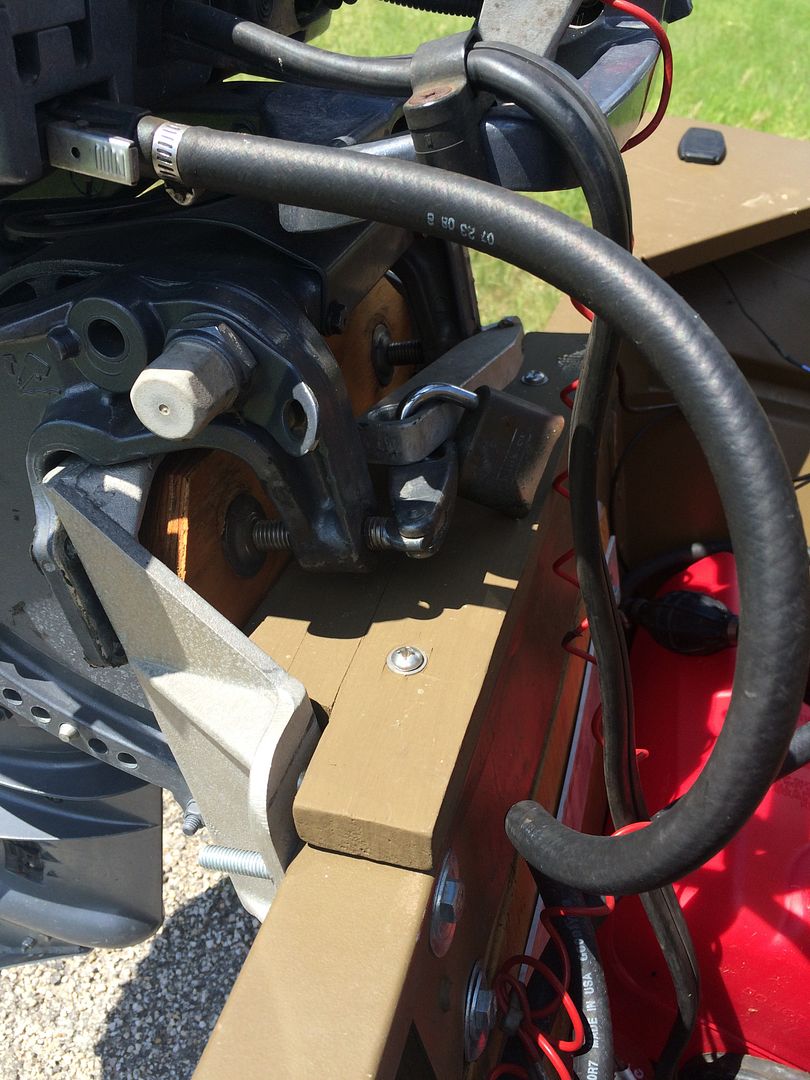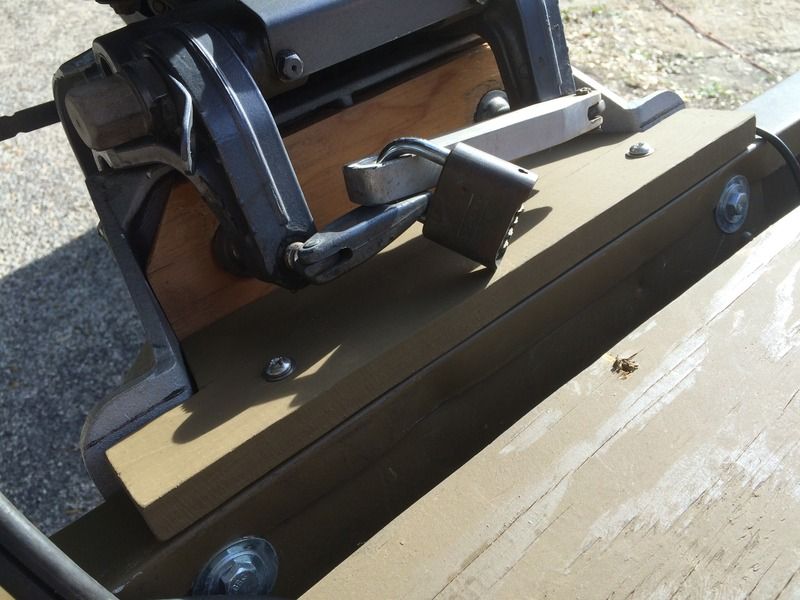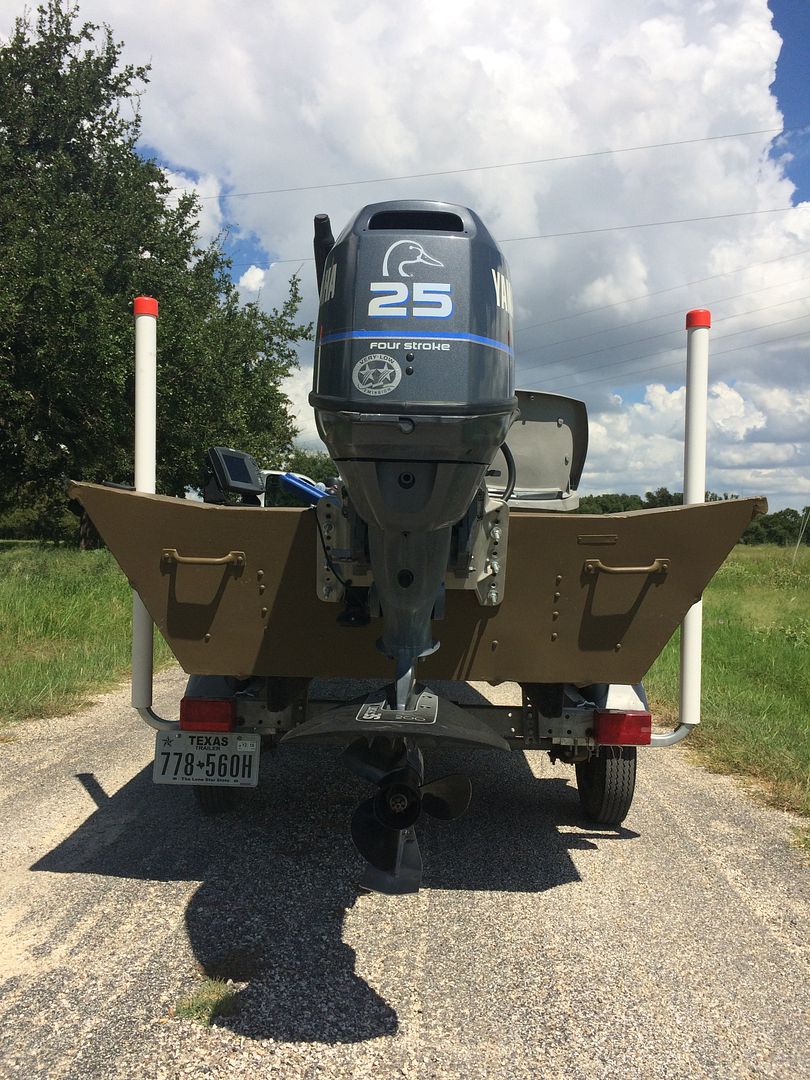 Bilge area- I made a plywood cover to go over everything. Installed a water separation filter, bilge pump, a lightweight cranking battery, and a small 3 gallon gas tank to save weight and room.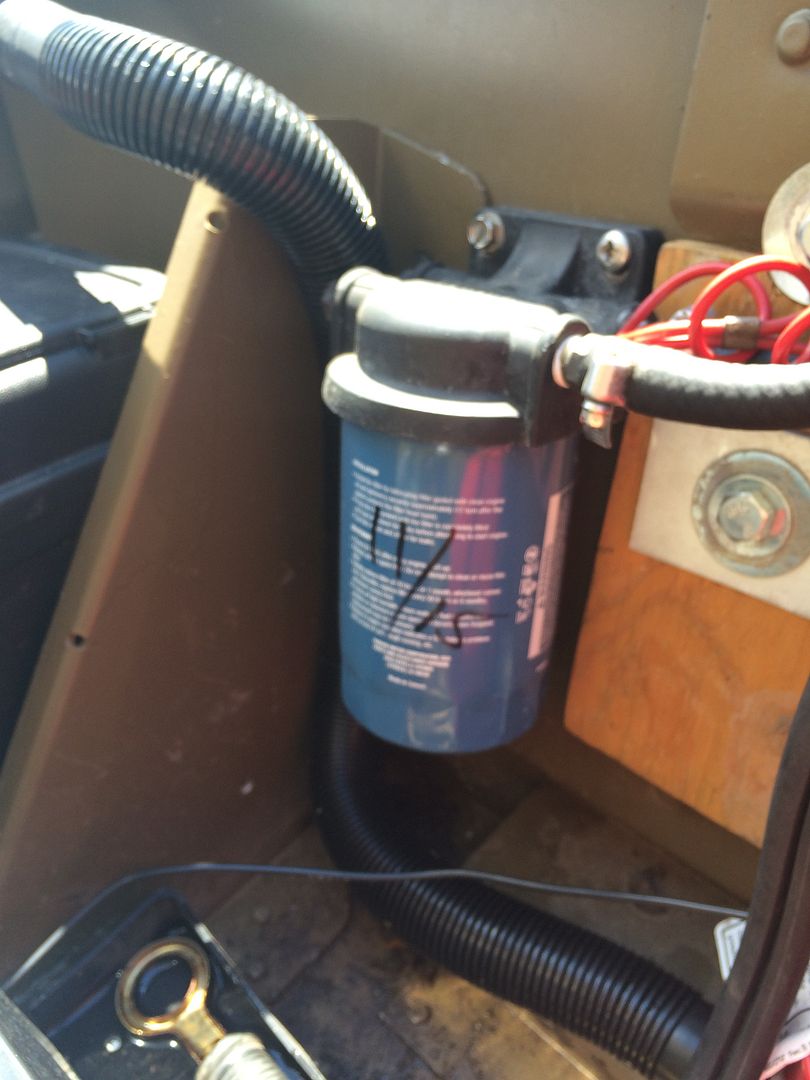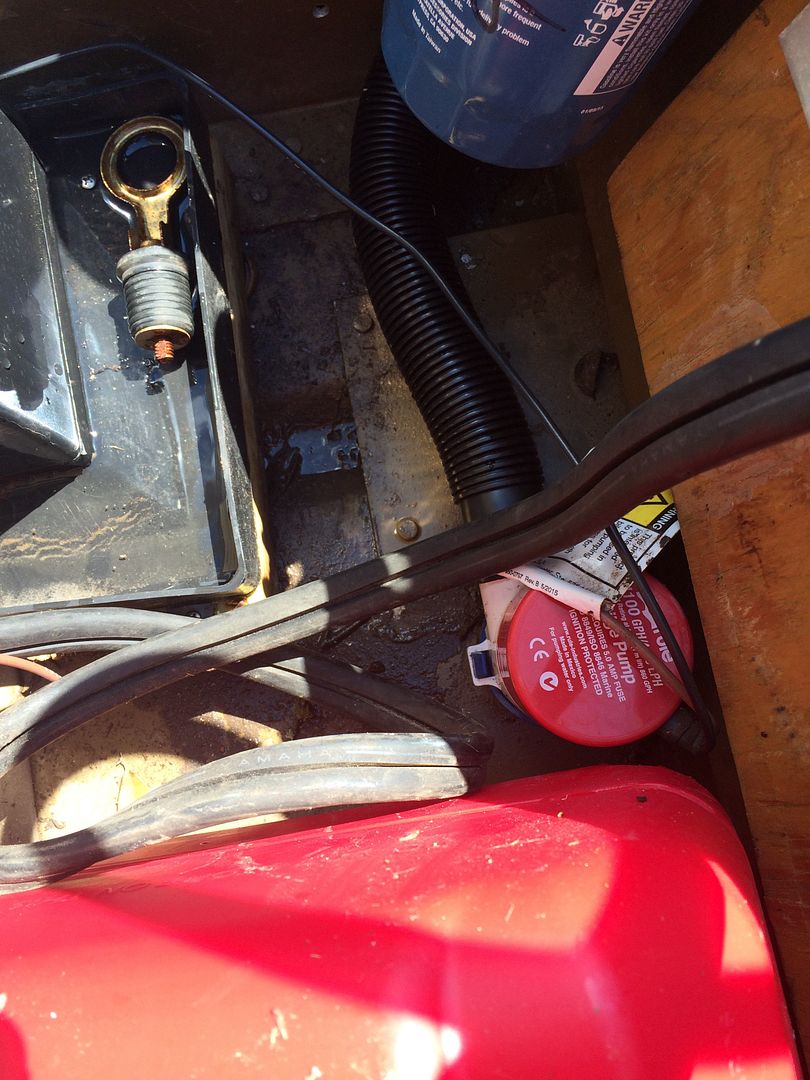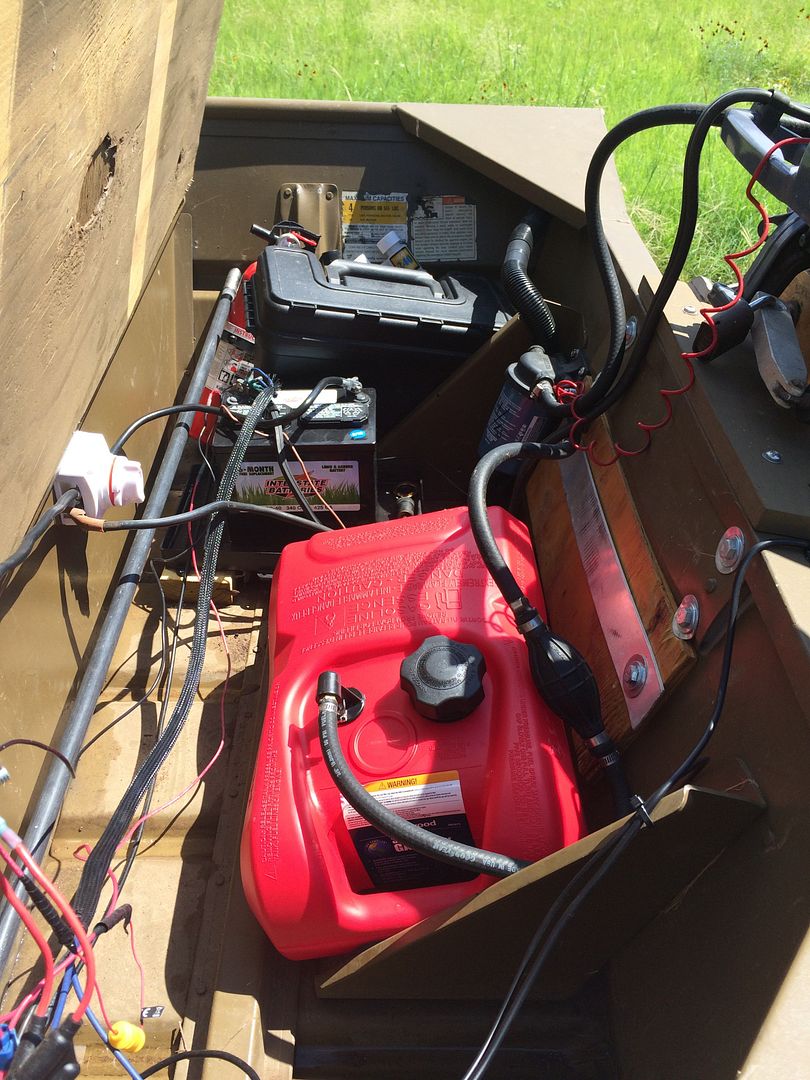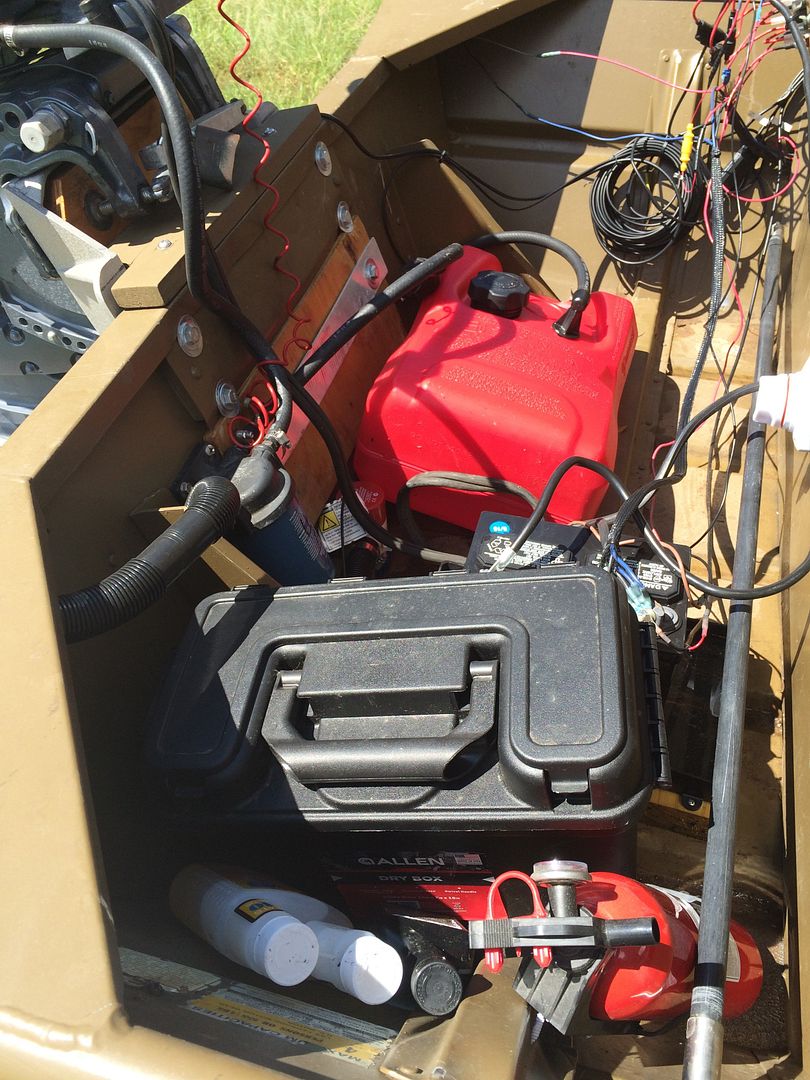 Electrical- bow to stern, this is everything I have rigged up: LED light bar up front, nav lights (bow and stern), simple depth finder on the bow, 12v Motorguide bow mount trolling motor, green LED strip light on the back bench, humminbird 898 side imaging on the stern. All controlled my a rocker switch panel and a battery cut off switch.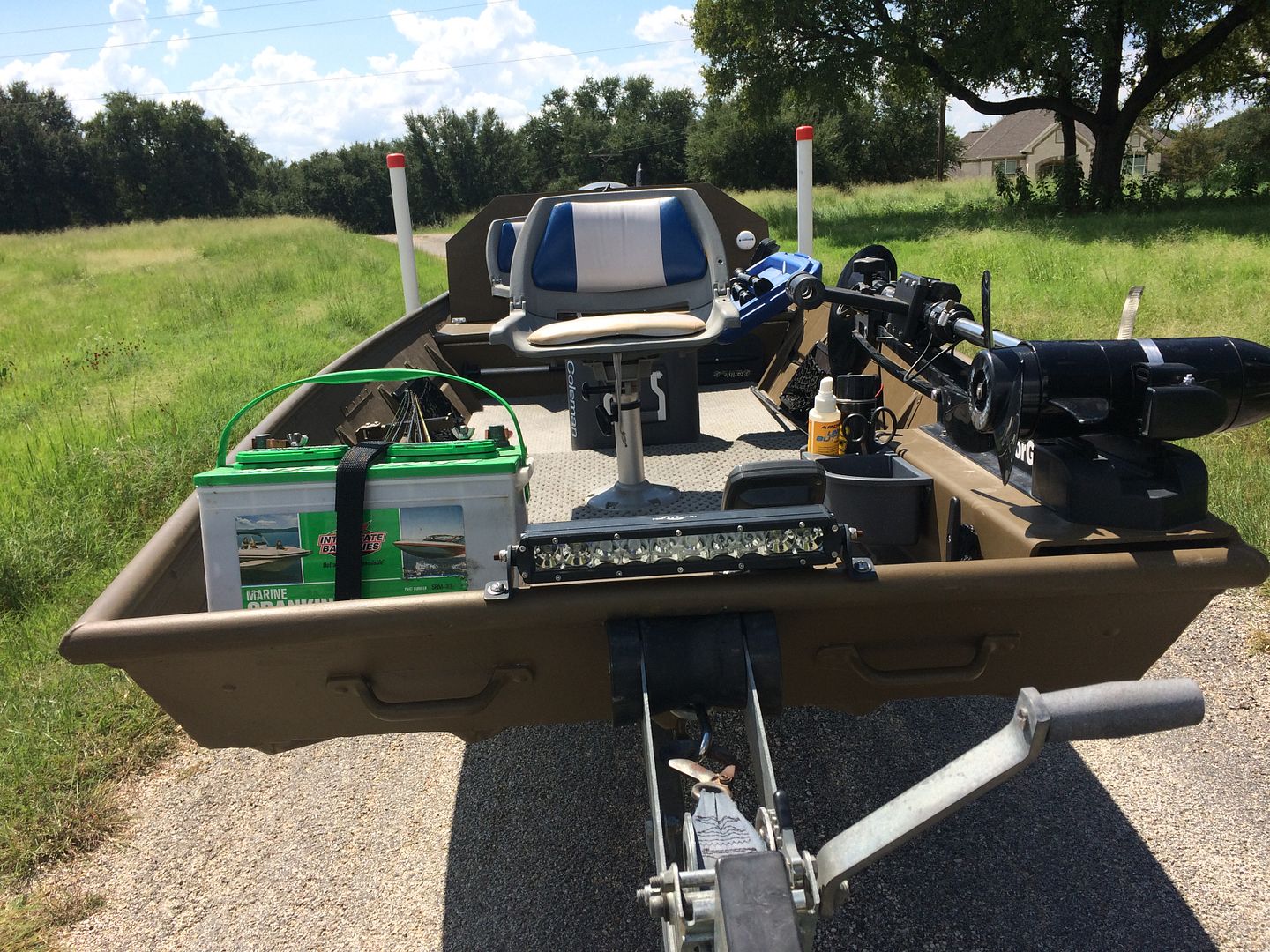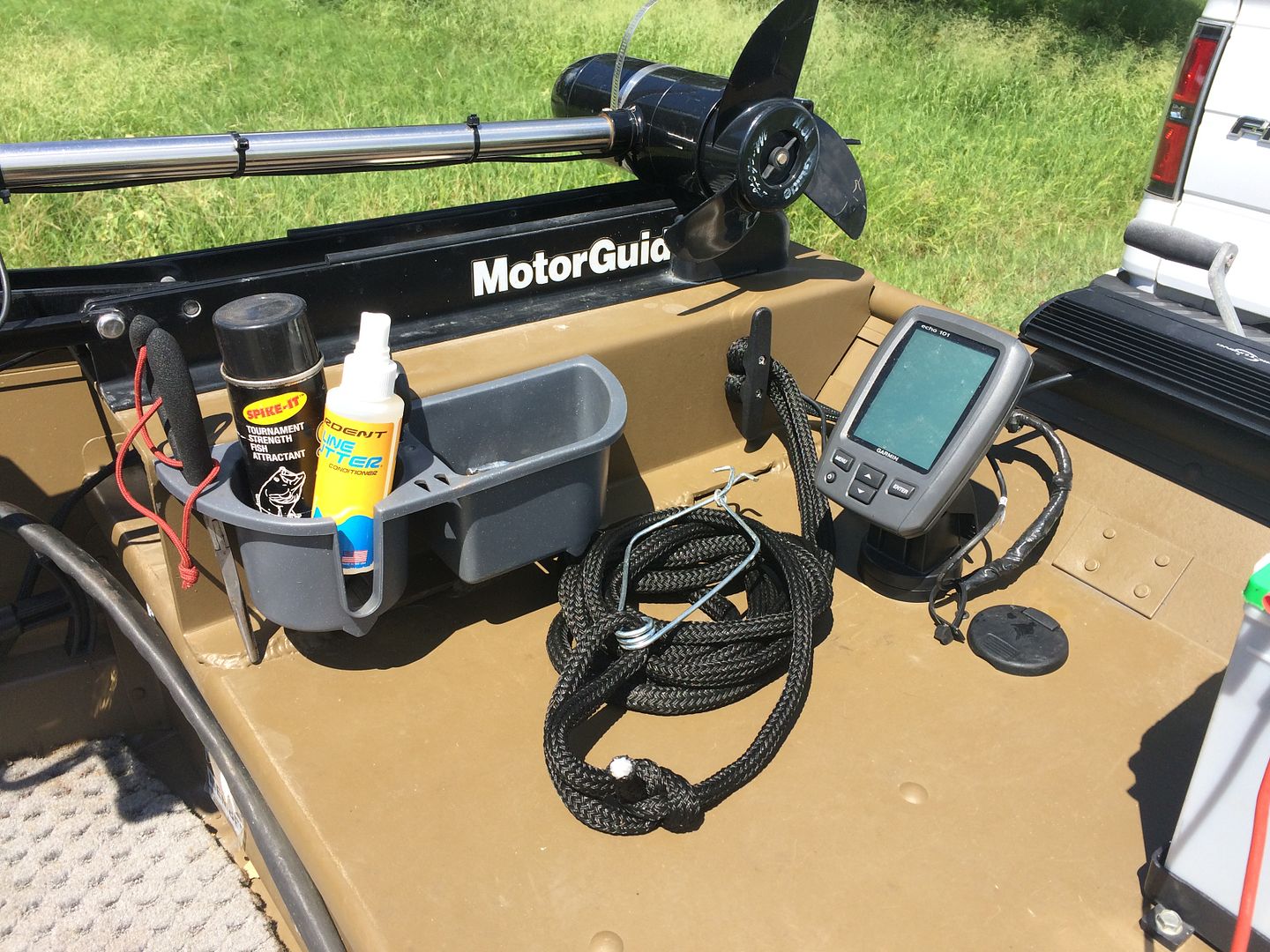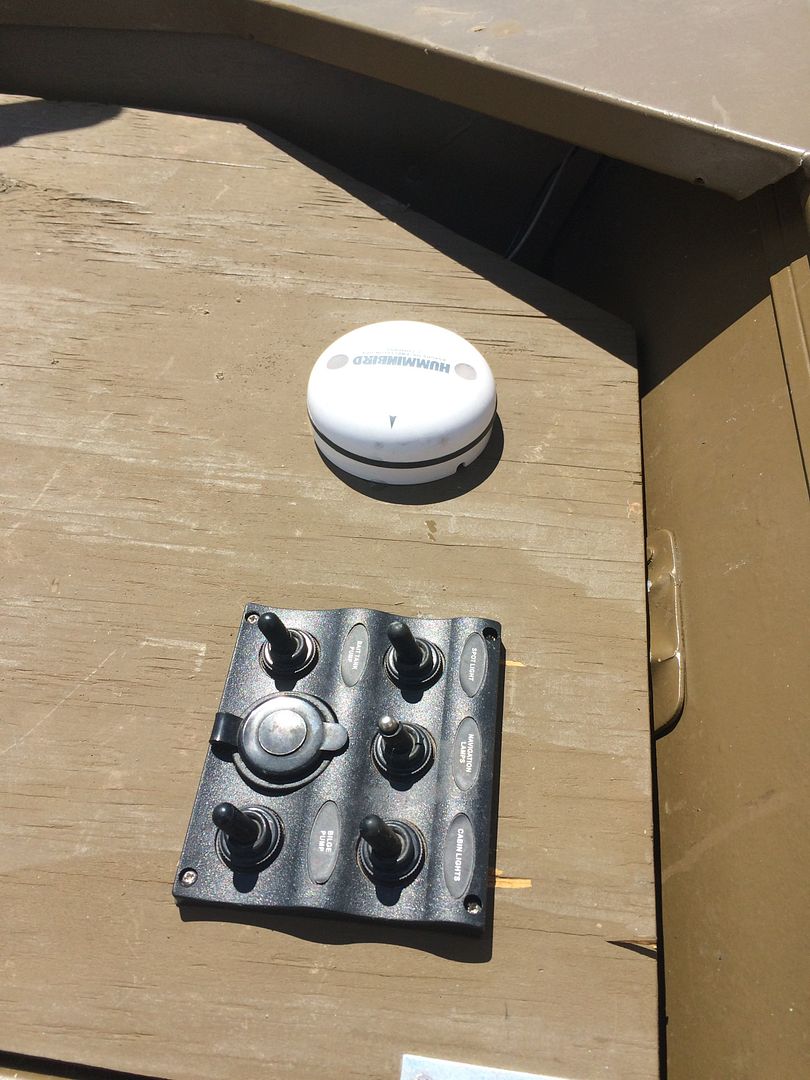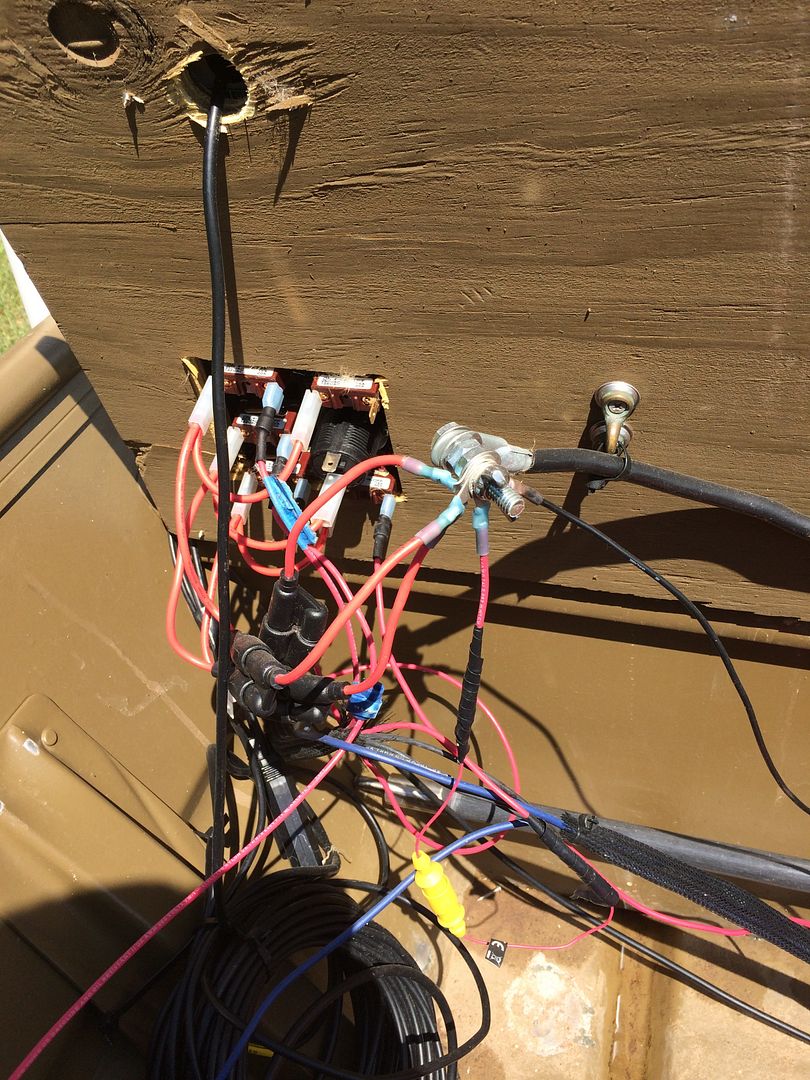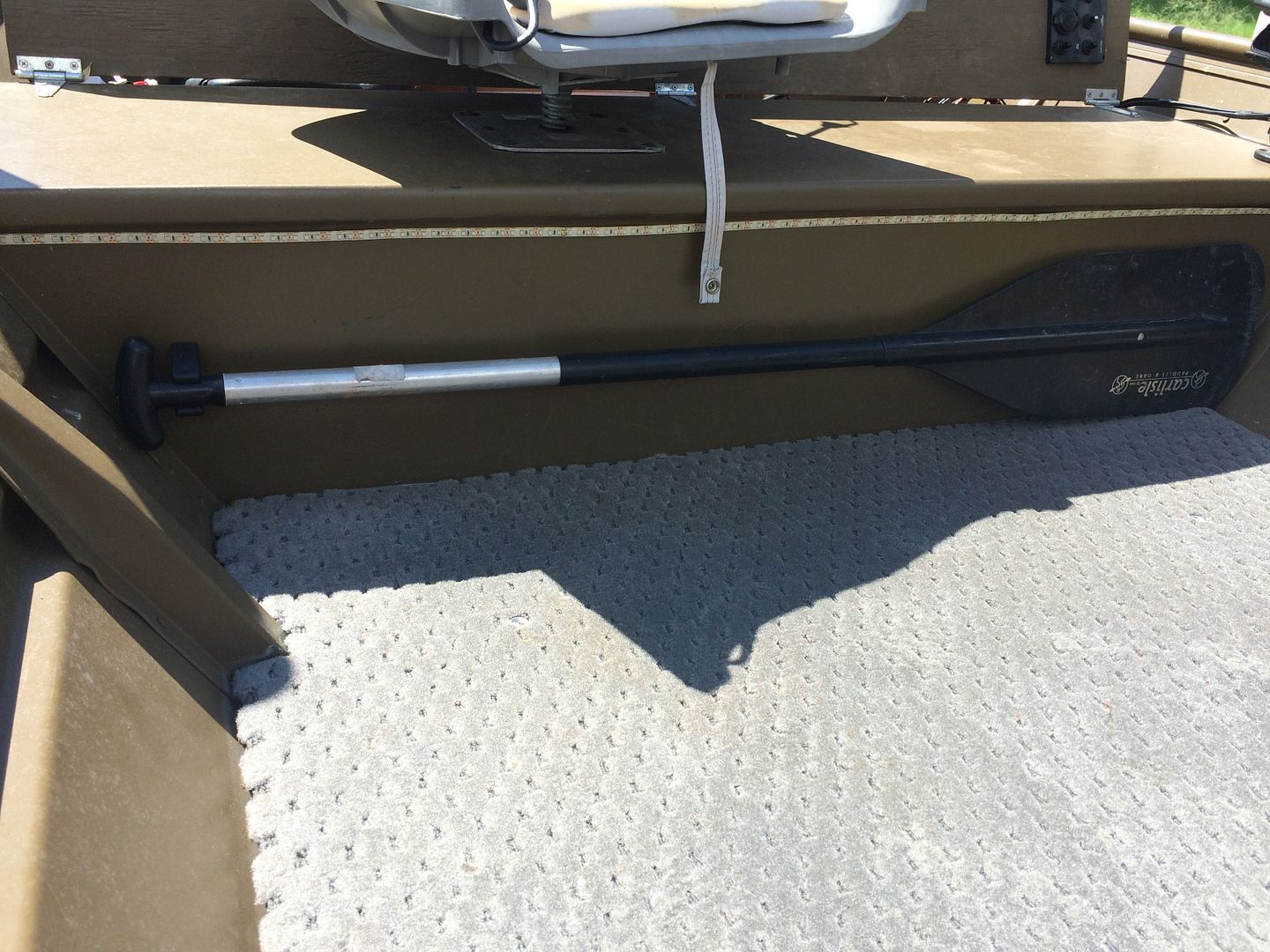 Other miscellaneous stuff I did- trolling motor mounted stake out pole, custom built aluminum rod rack that swings out of the way when not in use, cargo net storage on both sides, a cooler stat I use for storage, plus some other stuff that I'm sure I left out. It fishes great and I'm very happy with the results. Feel free to ask questions about any of the stuff.