what information is this plate telling me
what is the DOT# on there?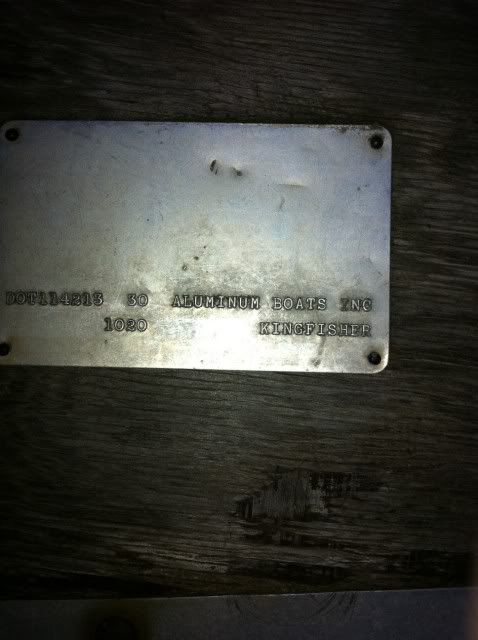 any help would be great thanks
Bill
---
---
what do you mean by dot number ? Im going to assume if its on there it will be that long one on the left. But then again, I dont know what you mean by a dot number. also telling what state your in will help.
---
by dot# i mean the big number that starts with dot. that is the only number i can't figure out the other numbers i am guessing are the hp rating and the weight capacity.
I am from Ontario Canada. and am putting a 20 hp on this boat so i need to licence it and need to know all info before i can
Thanks
Bill
---
Didn't you just answer your own question...I don't think anyone rally understands your dilemma...it's the number that starts with dot. Even if you don't know what you are looking for all you would have to do is copy the plate and take it in with you...
---
Looks like the painted lettering has worn off. Mine is the same way on my Gregor, but some of the remaining lettering is slightly legible.
---