I just picked up an old 16' Fisher aluminum jon boat that is getting a face lift.
The transom wood was completely rotted away when I got it. This boat has an aluminum plate that covers the inside of the transom as well as a small piece of wood that attaches to the outside of the back of the boat that the motor sits against.
I'm having the transom rewelded at a friends shop. I have used 1/2" ABX plywood before that I got from a building supplier that has recently gone out of business. Everywhere that I have checked in the past few days just look at me like I've lost my mind when I mention AB exterior grade that is not treated.
In the past we just used ABX with 4 coats of spar and installed it with stainless hardware.
Now that I can not find it, what can I use that will actually last and not delaminate? Also the original transom required a piece of hardwood that was 1-1/2"x1-1/2"x40" across the bottom. I can not find anything longer than 36" without laminating a bunch of pieces together.
Anybody know something I can get semi local to the Atlanta area or order off the net?
Transom boards are 12"x40" and a total of 1" thick (would usually use 2 pieces of 1/2").
Transom should look like this without the extra large piece of aluminum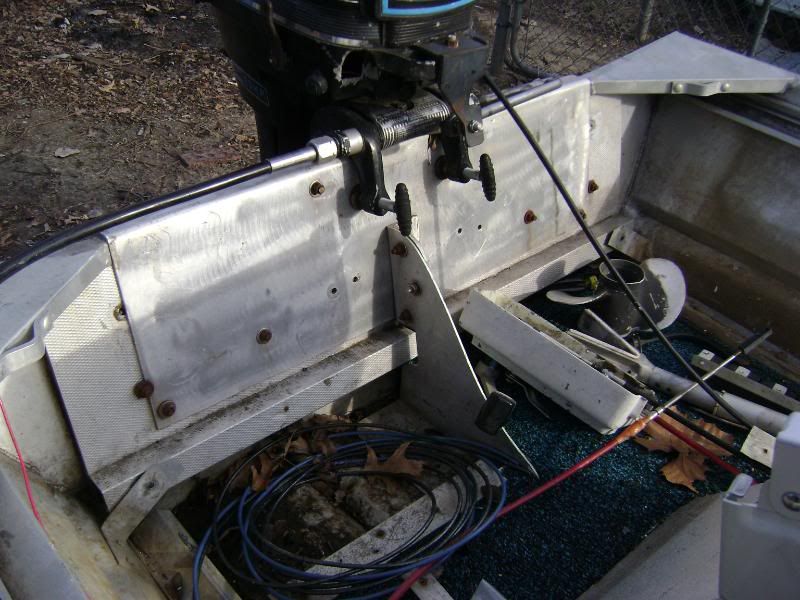 pic stolen from JMichael