They do sell them in China... but I agree not much of an idea..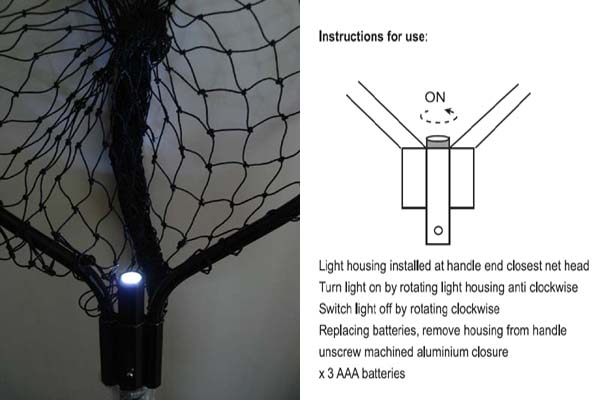 The LED net is a winner though... If somebody did the development on it.. The softly glowing net would silhouette the fish nicely...
A simplified idea would be to just put the LEDS around the rim of the net :
this would make a nice target for the person reeling it in....