I only know where one Lark in that amazing condition is....and it is in original unrestored condition at that.
We took this up to Tomahawk, Wi. to display it at the National Meet I told you about a few posts ago. This boat and owner are just a little ways away from where Shaugh lives.

Boat is an Arkansas Traveller.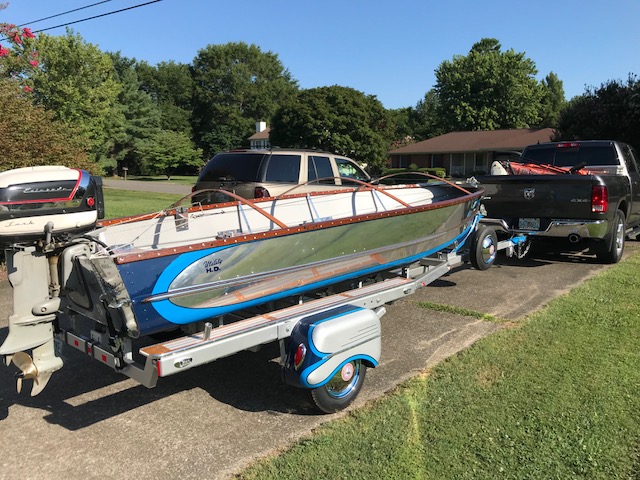 Lesa has a 1957 Evinrude on the back of her 1953 Lyman. Love the look of that engine as well.