My boat build has been on hold due to the crappy home made trailer the boat came on. I got to the point were I didn't want to put the boat back on the trailer until the trailer was redone. Well the original trailer was pretty much junk. It was home made and I couldn't find any replacement parts for it.
I cut it up and got $34 dollars for it at the salvage yard
A couple weeks ago I answered a craigslist ad for a Cox trailer with a free boat. I sent an email and a couple hours later I was the proud owner of a new boat trailer and crappy fiberglass boat. I had no intention of taking on a fiberglass boat resto so the old boat went directly to the dump the next day. In case you missed it that story can be found here:
https://www.tinboats.net/forum/viewtopic.php?f=3&t=22571
On to the new project, I'm going to use this thread to document the restoration of my new Cox trailer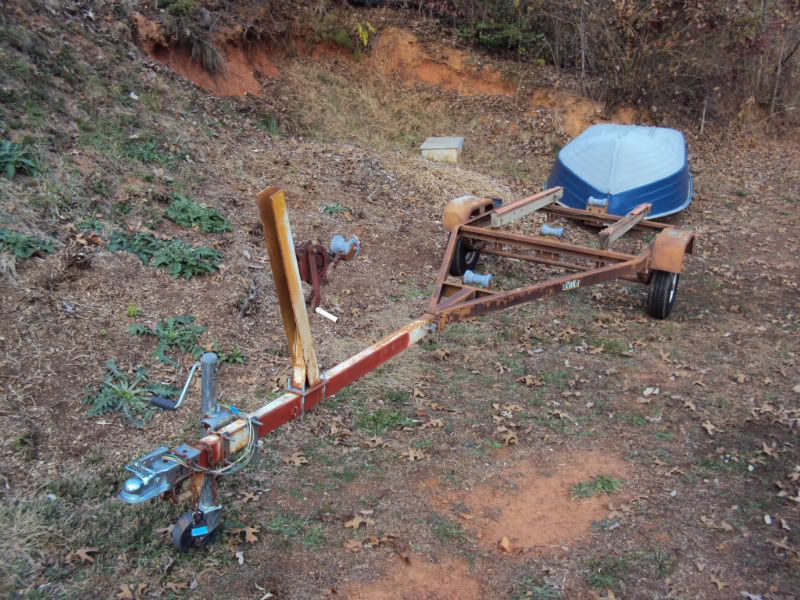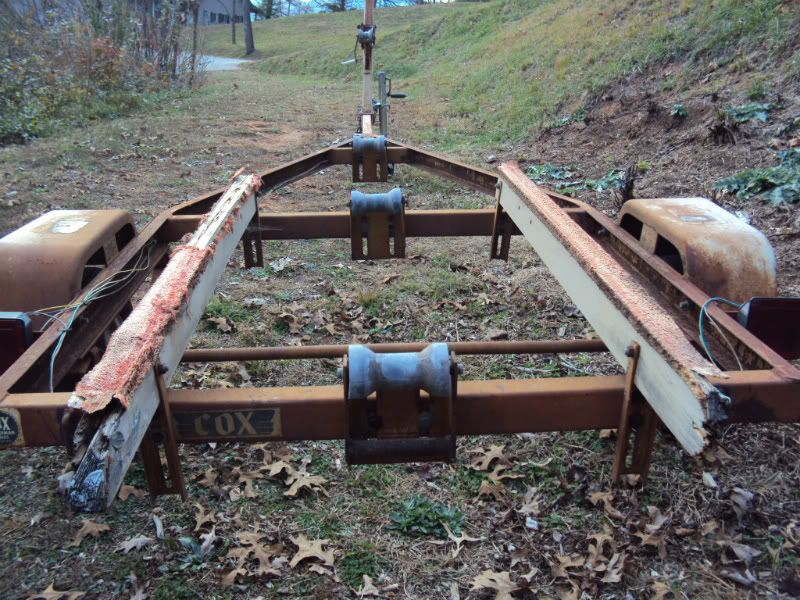 fully adjustable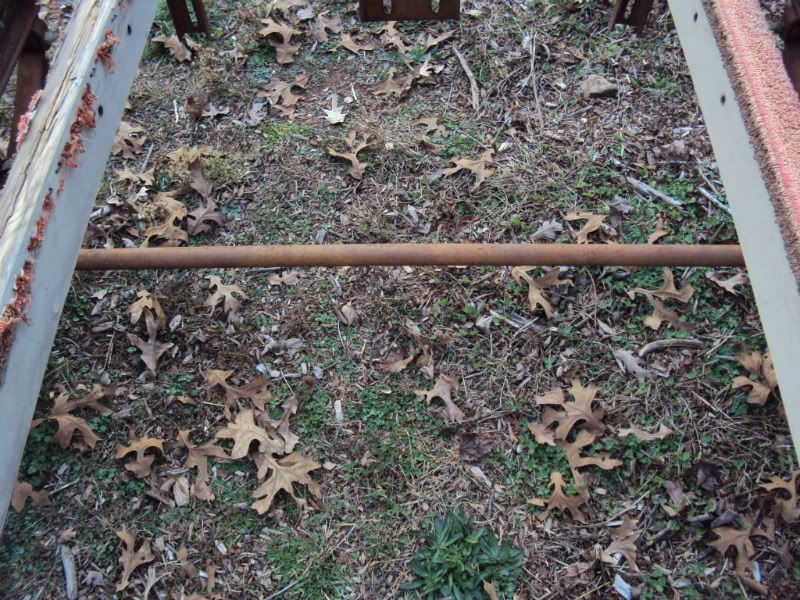 The axle will be replaced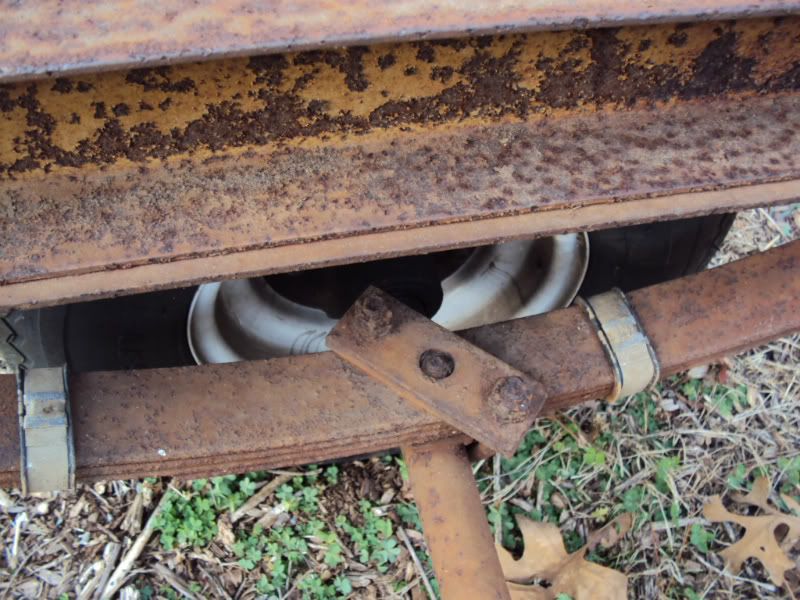 I will be using 2 u bolts per side when it goes back together.
I plan to start tearing the trailer down tomorrow. The plan is to grind it down, prime and paint, new axle, springs, all new hardware, and bunks. In its current state it looks like it will be about 1ft. short for my boat, even with the winch post moved forward. I plan on lengthening the tongue with a fulton folding tongue kit.
Feel free to share your comments and ideas.
Thanks for looking